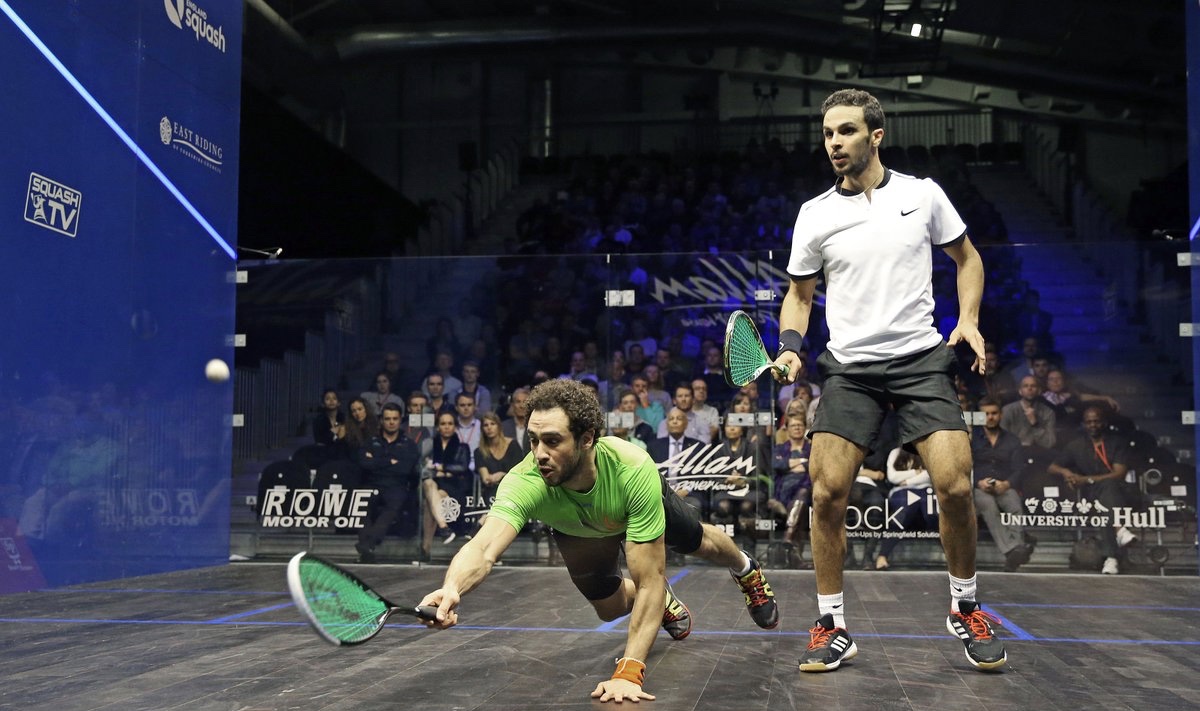 Ramy uses the Prince TeXtreme Pro Warrior 600 Squash Racket  . Click here to view the product on Amazon.
Head Size: 74.5in2 (480cm2); Frame Weight: 129g (4.55oz);

Balance: 353mm (Head Heavy); Length: 27″ (686mm);

Grip: Resipro; String Pattern: 16 x 17;
Positioning TeXtreme at a 45 degree orientation at 2/10 positions on the hoop reduces the torsional deformation of the racquet head at these critical zones by up to 25%. This results in superior torsional stability at impact creating a bigger sweetspot for unparalleled power, response & accuracy for all squash players.
Ramy's shoe sponsor switched from Adidas to Salming as many professionals seem to be doing.
Salming Race R2 3.0 Mens Court Shoe
ExoSkeleton- Reducing Pressure at MTP Joints; Slightly Longer Anatomical ErgoHeelCup-

Midsole: SpeedLite EVA Compound; Outsole: Torsion Guide System 62/75- for Stability and Flexibility

XR110 Rubber Compound with 25% More Traction; RollBar- for Lateral Push-Off

Lateral Movement Stabiliser- Dual-Torsion Unit; Non-Marking
To View on Amazon click here
Prince Tour Team 6 Pack Racket Bag – Green
The Tour Team 6 pack Green is perfect for all of your game day gear, in a smaller more compact configuration. Fully loaded with superior construction materials, cooler compartments, extra accessory pockets and air mesh straps.